PROJECTS FOR 2008
Kisumu, Kenya
This year, we are going to concentrate our efforts in two main areas:
The new primary school building at Alara
A community college at Alara for school leavers
We first became involved with Alara School when we made a visit there early in 2006. Tom Sabwa, who was the leading figure in organising our building project at Dago Kokore School, was transferred to Alara School, where he took up the position as Deputy Head Teacher.
The school is a happy place. That became very evident in our visit in 2006, when we met the teachers and many of the children. Despite the poor school buildings, it is a successful school. Like most others, it has a very large proportion of orphaned children due to parents dying of AIDS.
An administration block for Alara school was completed in December 2007, and work started in December on the foundations of the new primary school. Things became really difficult in January 2008 when there was serious civil unrest after the elections, and the project came to a halt. We had intended to make a visit in January, but it was very unsafe at the time, and for several weeks afterwards.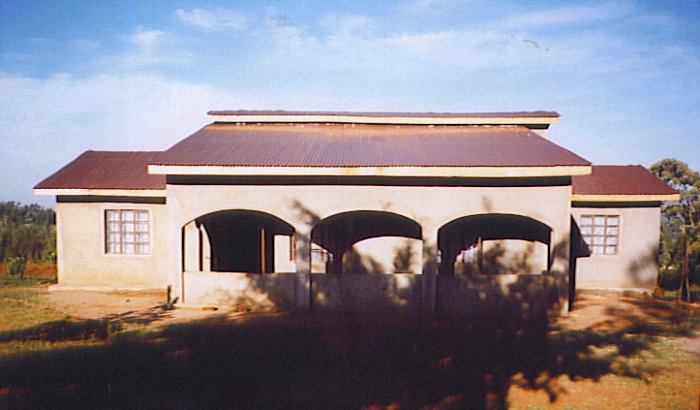 Above: The new administration block that we paid for last year. Verandah, reception hall, large staff room, large store, and three offices and two toilets. Total cost was about £6,000.00 ($12,000.00 US). Yes, compare that with the cost of a house back home!
Below: The staff room. This year we are going to do something about that furniture! That's a promise!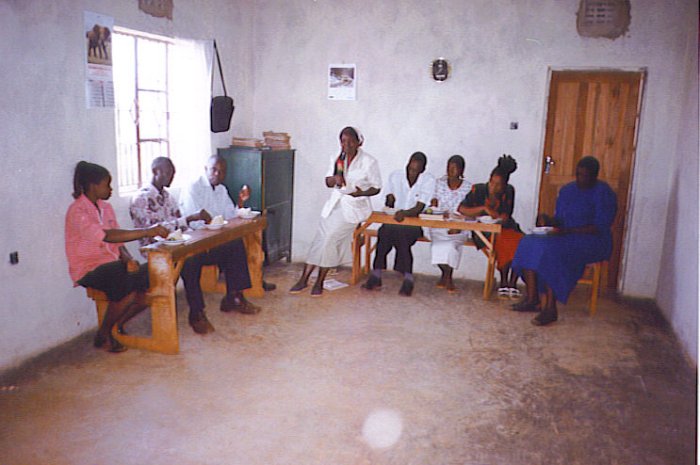 Below: The primary school at Alara, built in the 1930s, it has seen better days.
| | |
| --- | --- |
| Alara School in 2006 | The staff at Alara School (2006) |
Plans for the new primary school (drawn up by our son Paul)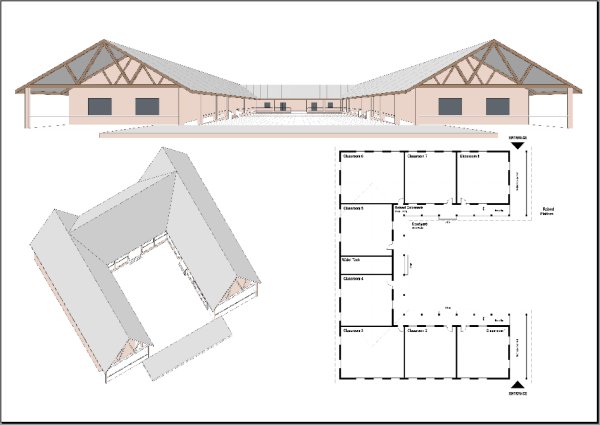 (Click image for larger view - opens in a new window)
8 Classrooms and a store room housing a water tank.